EDGE A2-400 - A new level of excellence
Following in the footsteps of the EDGE A2-300 that marked the epoch of a new generation of XTZ amplifiers with ICEpower® class D technology the EDGE A2-400 takes it to a whole new level. The EDGE A2-400 is a 2 channel power amplifier that has the same clean and minimalistic appearance as its predecessor, but when it comes to performance and sound quality it is the inside that counts.
Designed for outstanding audio quality and high performance the EDGE A2-400 features a newly developed amplifier module incorporating the latest in state of the art custom ICEpower® ICEedge chipset technology capable of 2 x 420 W output into 4 ohms or 1 x 800 W into 8 ohms in bridged/BTL mode and a solid 1000W auto-switching power supply (universal mains 100-240 V, 50-60 Hz) designed for high continuous power with a standby power consumption of only 0.26 W (EU mains) or 0.19 W (US mains).
Features
ICEpower® ICEedge CLASS D chipset
2 x 420 W (1% THD, 4 Ω)
2 x 220 W (1% THD, 8 Ω)
Bridged/BTL operation 1 x 800 W (1% THD, 8 Ω)
>113 dB S/N (4 Vrms)
<0.004% THD+N (1 kHz, 10-180 W, 4 Ω, max gain)
<0.005% THD+N (1 kHz, 1-180 W, 4 Ω, lowered gain)
Advanced pop kill mechanisms
Thermal and over-current protection
Clipping indicator
Selectable Auto On / Auto-standby / Always On / 12V trigger
High quality RCA inputs
High quality XLR inputs (NEUTRIK A-series)
RCA loop out
Adjustable gain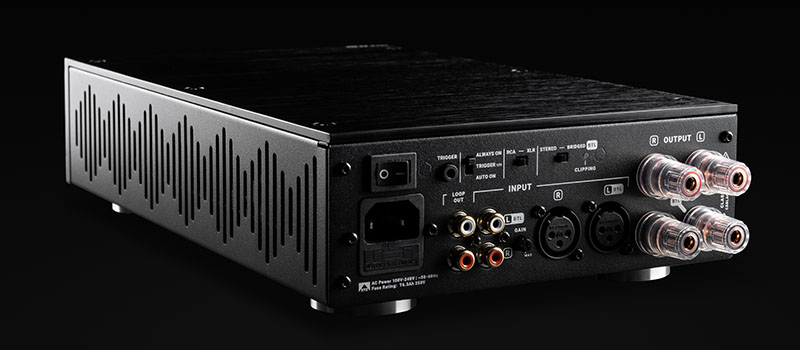 Size comparison
EDGE A2-300
WxDxH: 200 x 285 x 58 (70*) mm / 7.9 x 11.2 x 2.3 (2.8*) inches (*incl. feet)
Weight: 2.3 kg / 5 lbs
EDGE A2-400
WxDxH: 200 x 352 x 69 (80*) mm / 7.9 x 13.9 x 2.7 (3.1*) inches (*incl. feet)
Weight: 3.1 kg / 6.3 lbs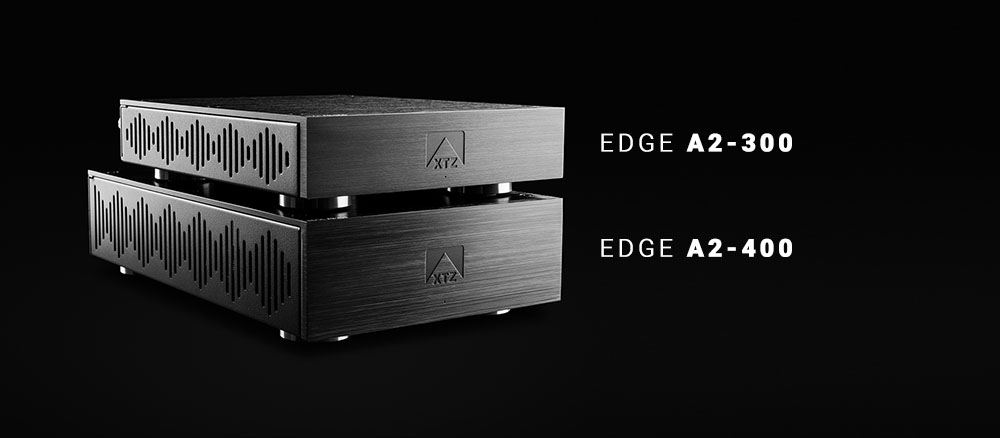 XTZ GROUP AB © All Rights Reserved
​​​​​​​Made with Cloudier Site & Runs on Cloudier Site